3 COURSE DINNER EXPERIENCE
A bit of history on your Plate
Experience Skrova traditions through a gastronomic taste of local food!
Once the biggest fishing village in Lofoten, Skrova has a long history connected to fishing and whaling, and also a thriving community with a very interesting and rich history. 
Gastronomy is a huge part of local culture and this comunity identity. What's the best way to show you, than invite you to join our special Skrova Flavours Menu – a 3 course dinner , created and inspired by Skrova food traditions.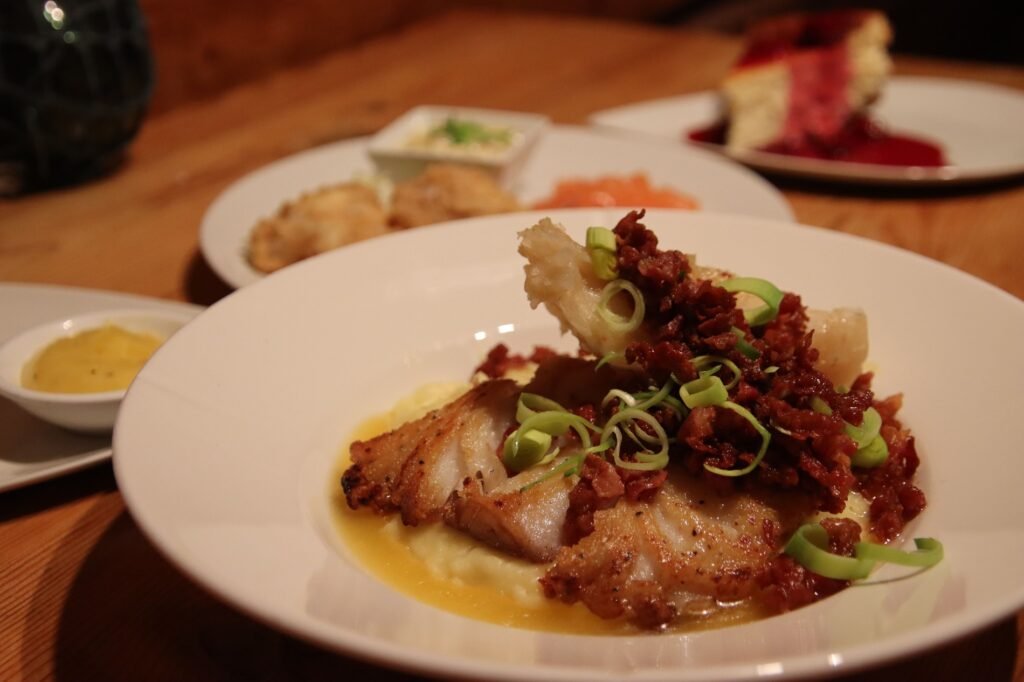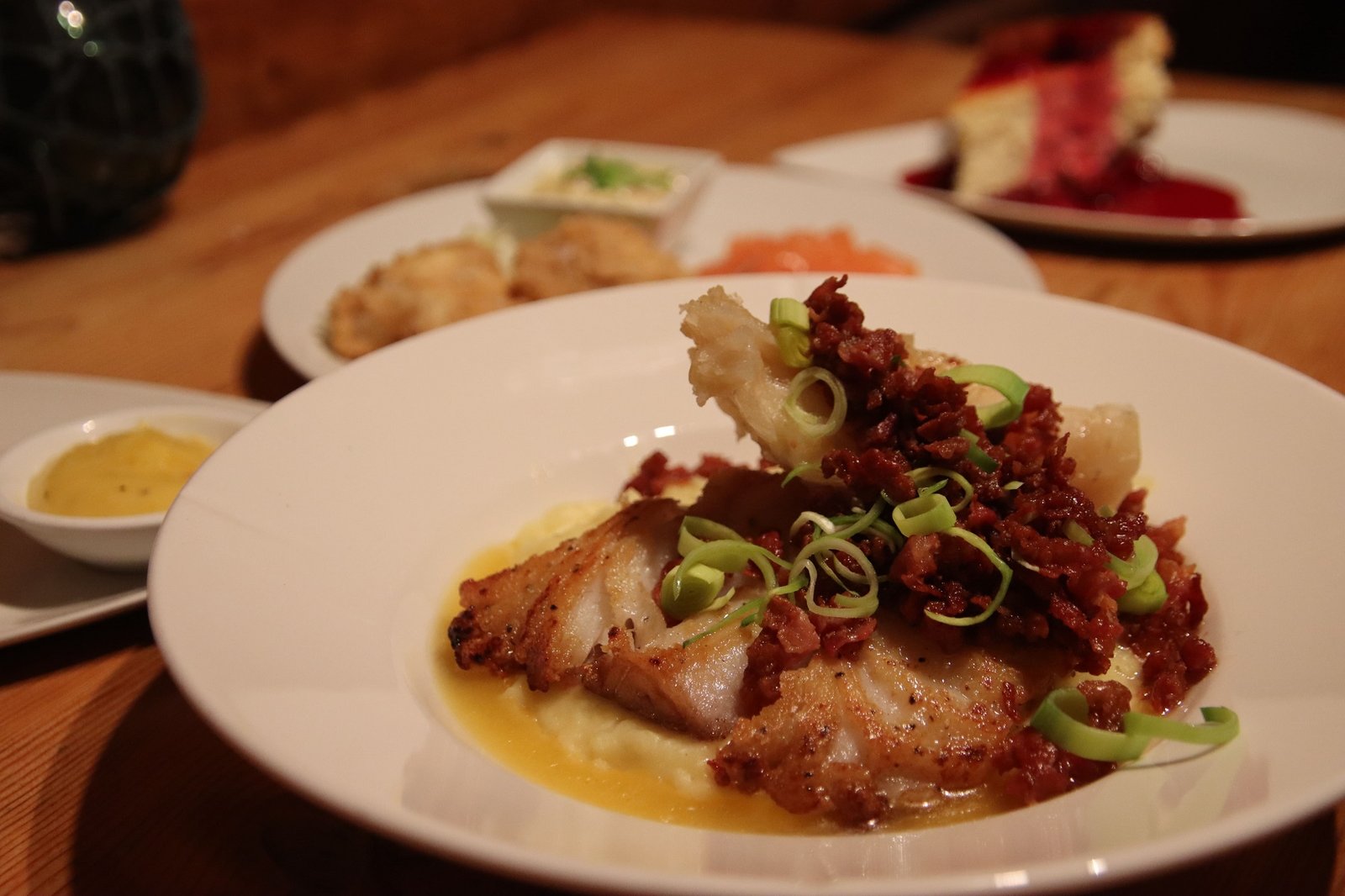 "...Created and Inspired by Skrova Sea Food Traditions."
Starter

Local bites - local salmon, whale taste, codfish tongue

Main Course
""House Plukkfisk" (smoked cod brandade served with a fillet of boknafish/klippfisk and fresh codfish, topped with bacon caper butter sauce)

Dessert
Dessert: Cheese cake with locally made topping